Moving towards a greener economy is essential now more than ever and transportation is a significant factor. Businesses can have a greater impact by becoming part of this change and encouraging sustainable transportation. ZLC Energy offers a range of EV chargers from wall-mounted units to pedestal chargers, with Pay-to-Charge options and Solar Carports.
Pay-to-Charge (PAYG)
We offer a range of products that can operate as traditional EV chargers and are modifiable for pay-to-use charging solutions. This option comes in a range of products, from pedestals to wall-mounted units. Payments can be token operated or via mobile app.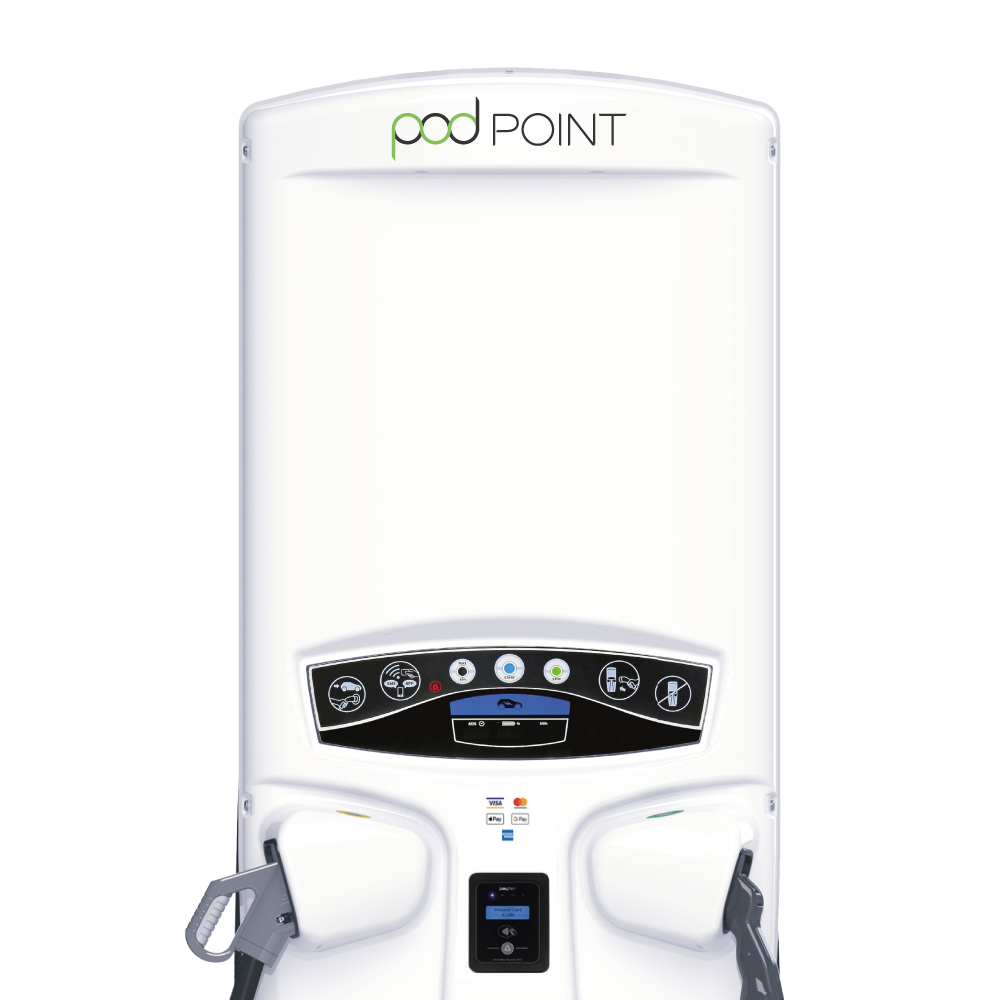 We look forward to discussing with you which charging solution is best for your business!
Find out more about ROLEC here and PodPoint here.
Fleet Management
Looking for an EV fleet charging solution? The range of ROLEC products we offer also comes with the EV GroupManager system for your business's very own private charging network.
Through a desktop application, the system lets you have full control and visibility of your network using a unique RFID keyfob/card. You can see all charging point locations and set tariffs and procedures. The operator can access charge data anytime for billing/ analytical use. The system includes a load management feature that monitors and redistributes electricity when necessary, prioritising power supply and minimising potential disruptions.
Find out more about ROLEC's EV GroupManager system here.
Indra Vehicle-to-Grid (V2G)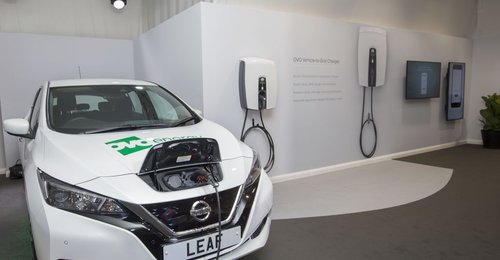 Indra's V2G chargepoint is a bi-directional charger that can provide energy to an EV and supply energy from the vehicle back to the home or grid. Vehicle to grid is the next step in a decentralised energy future.
Simply enter a minimum charge level and when the car should be fully charged and the Kaluza web-app handles the rest. Plug in when at home and the energy platform decides when to best charge to meet your schedule. It will charge when demand on the grid is low or when importing energy is cheap.
When there is stored energy to spare, this can be used to power the home when demand is high instead of drawing from the grid. This creates a less grid-dependent closed loop. Now let's add renewable energy to the mix, if the EV is charged from renewable sources and contributes to the closed loop system that powers the home, we become less dependent on fossil fuels.
This closed loop can be opened up by exporting anything that isn't used to power the home and sold back to the grid, making for more savings. When you export to the grid when demand is high, you also contribute to a more flexible, decentralised grid.
Find out more about Indra's V2G here and the Kaluza app here.
Solar Carports / Carpark Solar Canopies
If you'd like to explore Solar Carport options for your business, then we have just the solution. Our expertise in Solar PV installations mixed with our experience in EV chargepoint installations makes the perfect combination for Solar Carports. We offer a range of solutions from simple carports to larger scale carpark canopies.
We offer installations – such as the Y port – up to 5 bays or less. This solution is ideal for SME businesses office EV charging or residential communal EV charging. There are a range of options available depending on the optimal Solar PV orientation that maximises yield.
Larger scale solutions for EV fleet charging or for public use are also available with the help of our very own highly competent and experienced team from South West UK. We team up with Penzance-based Post & Beam to develop scalable aesthetic frame designs that integrate Solar PV hardware. We install the Solar PV and EV charging solution that's best for your business, whether that's PAYG, fleet management, and/or V2G options above.
We look forward to exploring the best solution to your business needs! Let's team up for a better way to travel in a decarbonised future!
We are MCS and OLEV certified installers and we can work with you to claim the OLEV grant if eligible.